Sadly today was the end of the three day City intern experience. We ended on a high, meeting Bill Moyes, former Executive Chairman of Monitor - an independent regulator of NHS foundation trusts, and Francis Campbell - former ambassador to the Holy See.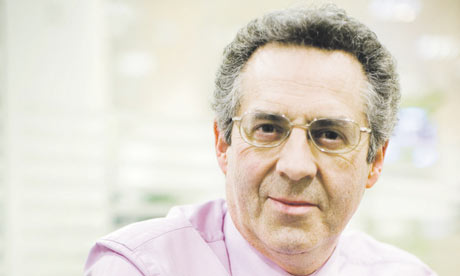 We had a change of scenery today, as we spent our morning at Eccleston Square. First up was Bill Moyes. We had done a little research on Bill before our chat, so our questions stemmed from his time as a civil servant, his work with Monitor and what he felt needed to be done with the NHS now. Bill was open with his suggestions and his criticisms of what the government are doing and gave praise to policy where it was deserved. He gave us lovely anecdotes from his time in the civil service as well as an insight into Margaret Thatcher's time, which he spent at Number 10, as well how the focus changed from parliament to Number 10 during Blair's reign. Our time with Bill was over too quickly, but we were left with a great insight into the world of parliament and practical tips on how to get things done.
Next was Francis Campbell. I'd been dying to have a chat with the former ambassador since we saw him give the Tablet lecture last year and I wasn't disappointed. Campbell explained honestly how he couldn't answer everything for various reasons, but would answer what he could as fully as possible. That he did. A particularly inspiring and touching moment was when he was talking about his new posting to Pakistan, following the death of Bhatti for his faith. We asked if he was worried about going out there as a Catholic. He spoke of his determination to attend Mass while in Pakistan, and his discussions to ensure this happens, he humbly said he realised the threat to his life and was willing to go out there, referring to providence and God's will. Campbell came across as a humble and brave man and I think we all got a lot from our session.
Following our meeting we attending Mass in the chapel at Eccleston Square - a perfect end to an intense, interesting and enlightening three days!
Until next time
Jo-Anne